MOTHER, basée à L.A., s'est associée à Carolyn Murphy,
mannequin, actrice, défenseure de l'environnement et passionnée de surf, qui présente sa deuxième capsule recyclée en édition limitée, Surf's Up, qui bénéficiera la Save The Waves Coalition.
Surf's Up est le troisième drop de 60% MOTHER, une collection qui utilise les déchets pré et post-
consommation pour réinventer les classiques.
Fabriquée principalement à partir de vêtements usés, de stocks inutilisés et des trouvailles vintage,
la capsule de 12 pièces rend hommage aux liens familiaux de Carolyn avec la culture surf hawaïenne et californienne.
Partant du principe que less is more, les pièces de la collection sont faites pour être
interchangeables tout en remplissant toutes les fonctions essentielles nécessaires à une escapade
à la plage, pour jouer au frisbee ou déguster un mojito – un t-shirt et mini-robe à rayures rouges,
blanches et bleues classiques, à des shorts en jean effrontés réutilisés à partir du denim MOTHER.
La chemise hawaïenne est fabriquée à la main à partir de deux chemises vintage qui ont été
assemblées, tandis que le Shorty Board Short est créé en combinant des motifs de chemises
hawaïennes vintage – chacun d'une provenance particulière, de sorte qu'il n'y a pas deux pièces
identiques. Cette capsule comprend également The Dawn Break Poncho, réalisé à partir de
patchworks d'invendus, et un sac de plage recyclé.
Grâce à cette collaboration, un don de $50 000 ira à la Save The Waves Coalition pour soutenir
davantage la protection de 1 000 écosystèmes de surf dans le monde d'ici 2030. La Save The Waves
Coalition se concentre sur les endroits du monde où les vagues de surf chevauchent les points
chauds de la biodiversité, qui sont d'une importance cruciale pour la conservation marine.
A PROPOS DE LA SAVE THE WAVES COALITION
Save The Waves Coalition (STW) est une organisation internationale à but non lucratif qui protège
les écosystèmes de surf à travers le monde en partenariat avec diverses organisations.
Un écosystème de surf est plus qu'une vague: c'est l'environnement côtier et les interactions
humaines qui rendre un endroit spécial. STW utilise une combinaison unique de création d'aires
protégées, d'intendance et de mobilisation de la base pour protéger les endroits que vous aimez.
Plus d'infos: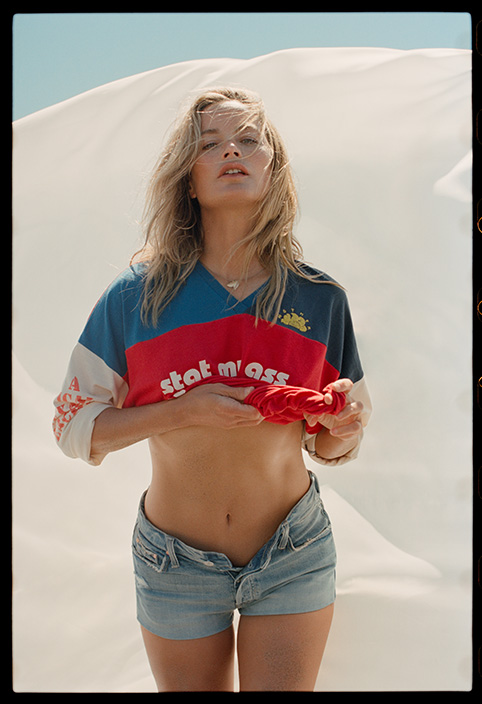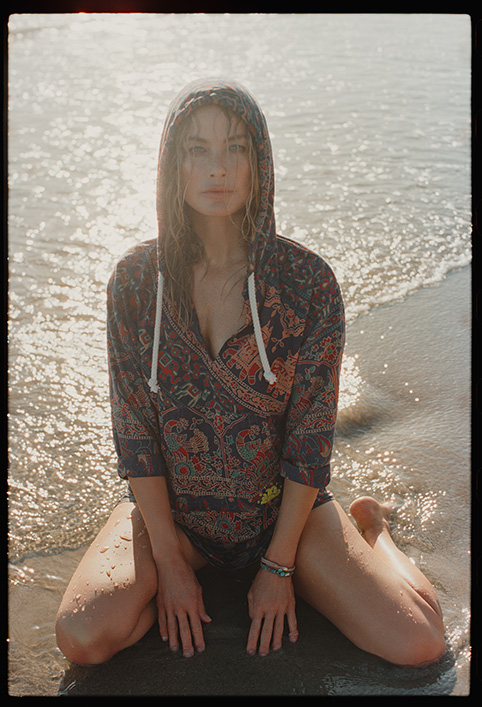 "La plage, le surf font partie intégrante de ma vie depuis que je suis toute petite. Mes oncles étaient surfeurs dans les années 70,l'un d'eux était un designer pour des marques de surf – j'ai toujours été entourée d'accessoires de surf. Cette collection est un clin d'oeil à mon oncle Bobby, au style de vie californien et à l'esthétique de la culture skate et surf des années 70, et tout ce que
je voudrais emporter pour un surf trip » .

Carolyn Murphy