Love and nature are at the heart of Anne Turlais' work. Since 2016, the painter has been using digital technology to disseminate her vision of art and beauty to the greatest number of people, especially those who are unable to attend. Today, she is launching aZeste fundraising campaignto continue her experience in four Ehpads. So far, nearly 7,500 euros have been raised.
Feat-Y: Tell us about your career as a painter!
Anne Turlais : I am self-taught, not by choice, but simply because my parents did not accept my wish to study Fine Arts. After graduating from high school, I left home at the age of 17 and started painting for good. I had my first exhibition at the age of 26, then I left for Paris at 28 to learn the job of an intaglio printer, before working in one of the two big Parisian workshops. My passion for painting was stronger: I left my job to devote myself to it, and at the same time, I was also printing for artists. Since 2002, I have been living in the Lot region, where I continue my work and my exhibitions. Translated with www.DeepL.com/Translator (free version)
Feat-Y: What is your relationship to painting?
A.T.: I've been painting for 40 years: I did my first painting at the age of 14, for my grandfather. It was an act of love, and I have kept this human way of working. I think that it goes through a search in oneself, then towards the other. For me, beauty is not a concept, but a spiritual experience. During my exhibitions, people often told me that my works did them good. Then I accompanied my father to Ehpad, I had a health problem and I gave a workshop in a prison. These three experiences made me understand that art must absolutely be shared.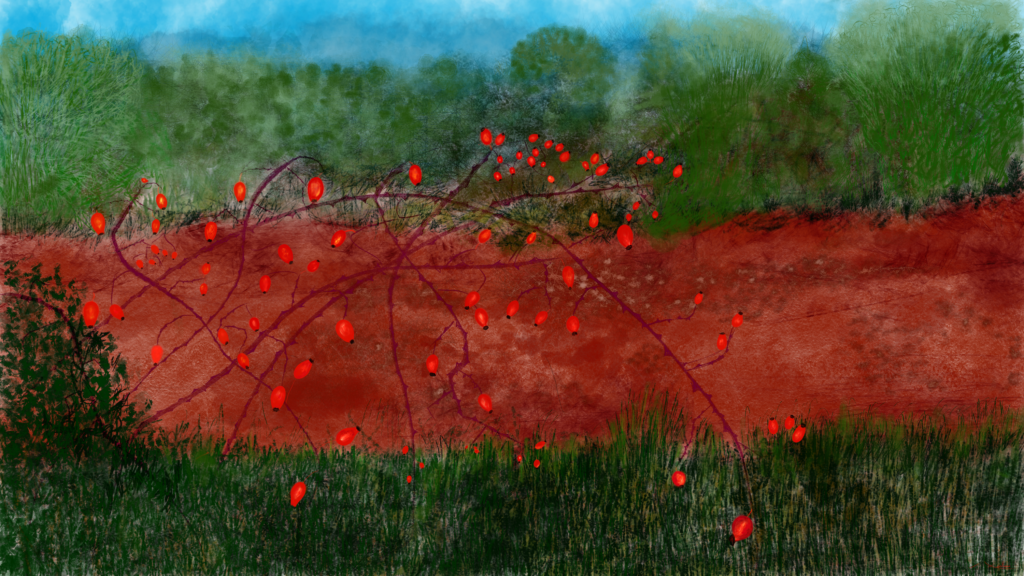 Feat-Y: What is your vision of the artist?
A.T.: What matters to me is this part of beauty that everyone carries within. I am thinking in particular of the young photographer Jérémie Villet, his pictures of nature and wildlife. He faces the cold and solitude. He shows humility, patience, and puts in a lot of effort, if only to have just one photo. It is this kind of journey that I feel closest to. I didn't go as far, but it is the same search for the part of beauty and sacredness that we carry within us. According to the painter Rothko, the mission of art is to repair the world. I would say that in order to restore the world, we should first start with Man. Today, we have moved away from the dignity of Being.
Feat-Y: How did your project start?
A.T.: In 2016, the digital tool has become for me a solution to share my vision of beauty to the greatest number of people, especially those suffering from illness or isolation. I then launched "365 Waves of Love", creating a painting on a digital tablet every day. The work was first distributed in a hospital and a school as well as to 500 subscribers. This year, during the periods of confinement, I started painting again via the digital tool and sent to 2,000 e-mails one painting per week. My son helped me use the creative process of each painting to create small videos, with music in the background: Debussy, Chopin, Bach… It is a real emotional experience. I tested it 7 months ago, in Ehpads, and the feedback was unanimous as to the appeasement provided by them.
Feat-Y: Why diffuse your works in Ehpads?
A.T.: Long before the Covid-19 pandemic, I was already sensitive to the Ehpads audience: there is a first suffering due to the loss of autonomy, then you are far from your loved ones, and you put together several people who share the same anxieties. This fact is not sufficiently taken into account in our society. It is quite deadly, in spite of the benevolent staff. In my opinion, the content broadcast via the Ehpads' TV sets is not adapted to the demand of the residents. In the face of anxiety, there is a need for gentleness. There is always a small trigger: colors, a subject, a sentence, a word, music… This experience is a way to bring calm to residents and staff alike, especially in these troubled times.
Feat-Y: Your approach follows a continuity since 2016. What is the next step?
A.T.: I will continue to create paintings for this project for the Ehpads until the spring of 2021 to produce one video per week for one year. It will be available to all establishments wishing to experiment for one month, after which they will be able to choose their frequency, projection and subscription mode. I would then like to move on to prisons and psychiatric hospitals: there is also a lot of stress in these places right now. Furthermore, I am looking for artists who share my vision of beauty in order to pursue this project.
Interviewed by Mélanie Domergue
Infos :
To access the Zeste project page : https://www.zeste.coop/fr/anne-artwave
Facebook d'Artware : https://www.facebook.com/GalerieArtwave/
Instagram d'Artware: https://www.instagram.com/galerieartwave/